Stop ETP – No Bayou Bridge Pipeline Corvallis Action
RSVP here: https://actionnetwork.org/events/stop-etp-no-bayou-bridge-pipeline-corvallis
March 3rd, 10am at Wells Fargo, 235 NW Monroe, Corvallis
Join us as we take action to stop the Bayou Bridge Pipeline that would cut across Southern Louisiana. This pipeline would connect with the Dakota Access Pipeline system and is being built by the same company that built DAPL, Energy Transfer Partners.
From February 26 – March 3 communities are mobilizing for the Week of Action to Stop the Bayou Bridge Pipeline. We hope that you can join us!
For more information on the L'eau Est La Vie Camp that is resisting the Bayou Bridge Pipeline in Louisiana, please visit NoBBP.org. For more information on the #NoBayouBridge solidarity campaign, visit NoBayouBridge.global.
Invest in Corvallis Community Solar!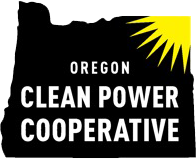 Come to an informational meeting at:
Corvallis High School-1400 NW Buchanan at 7:00 pm
Tuesday, March 6th, Wednesday, March 14th
Front Entrance on Buchanan
Great news from Oregon Clean Power Cooperative, BE Solar / Benton Electric, Corvallis School District and Seeds for the Sol! These four organizations have collaborated and created a way for our community to invest in clean and renewable solar energy with a 117 KW solar project on the CHS gym roof.
More info here: http://oregoncleanpower.coop/home/corvallis-high-school/
Clean Energy Jobs (CEJ) Bill
Both the House (HB4001) and Senate (SB1507) versions of the  Clean Energy Jobs Bill have moved from the originating committees into the Rules Committee of each house..  CEJ will lower Oregon's greenhouse gas emissions by adopting a cap, trade, and invest plan — we will cap greenhouse gas emissions from major sources, trade emission permits to allow maximum market efficiency in reducing carbon pollution, and invest proceeds to help Oregon transition to a greener, cleaner future. A proposed amendment to the House bill would partition tthe legislation into a cap to be eneacted this year, with other details to he worked out in 2019. CEJ has gone through an intensive process of development with work groups meeting during and after the 2017 session to gather input from a broad array of stakeholders,
Contact your legislators to urge them to pass the Clean Energy Jobs Bill in 2018.  If you don't know who your state legislators are, you can look them up here: https://www.oregonlegislature.gov/
Donate to the "Valve Turners"
Learn more here: https://actionfund-climatedisobedience.nationbuilder.com/donate
**Save the Date – We will be having a fundraiser for the Valve Turners on April 14th***
Is there a climate emergency?
Learn more about climate science, why 350 matters, and what you can do.