Peaceful Protest at Chase Bank – May 7th, 4pm
JPMorgan Chase (JPMC) was already the biggest financier of extreme fossil fuels on Wall Street, but now the bank has doubled down, increasing its investments in devastating fossil fuels by over $4 billion last year. Chase is putting bankers' bonuses ahead of supporting communities and the planet.
We will take our fight to the banks themselves and let them know we won't tolerate threats to clean water, clean air, and Indigenous rights. RSVP and more details here
Tues. May 8th – The Reluctant Radical
Darkside Cinema 215 SW 4th St, Corvallis
Come at 6:30 to meet Valve Turner Ken Ward and filmmaker Lindsey Grayzel at this showing! Film starts at 7:00 pm. "If a crime is committed in order to prevent a greater crime, is it forgivable? Is it, in fact, necessary? THE RELUCTANT RADICAL follows activist Ken Ward as he confronts his fears and puts himself in the direct path of the fossil fuel industry to combat climate change."
More about the movie here:
https://www.thereluctantradicalmovie.com/
Facebook event
Invest in Corvallis Community Solar!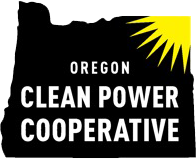 Still want to help Corvallis High School get a large solar array? Here is an update: The Oregon Clean Power Cooperative has all the investors needed, $104,000, BUT before the project can start, there is still some money needed, $6,500 to be exact, to come through donations. The Corvallis Public School Foundation (CPSF) is collecting that money (so it could be tax deductible). To make a donation, send a check to CPSF, 1555 SW 35th St. Corvallis, OR 97333 with 'CHS solar' on the memo line.
More info here: http://oregoncleanpower.coop/home/corvallis-high-school/
Is there a climate emergency?
Learn more about climate science, why 350 matters, and what you can do.