Invest in Corvallis Community Solar!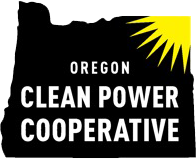 Still want to help Corvallis High School get a large solar array? Here is an update: The Oregon Clean Power Cooperative has all the investors needed, $104,000, BUT before the project can start, there is still some money needed, $6,500 to be exact, to come through donations. The Corvallis Public School Foundation (CPSF) is collecting that money (so it could be tax deductible). To make a donation, send a check to CPSF, 1555 SW 35th St. Corvallis, OR 97333 with 'CHS solar' on the memo line.
More info here: http://oregoncleanpower.coop/home/corvallis-high-school/
Is there a climate emergency?
Learn more about climate science, why 350 matters, and what you can do.